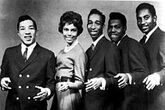 The Miracles are an American R&B group from Michigan.
Main infoEdit
Name: The Miracles
Years: 1955-1983; 1993-present
Origin: Detroit, Michigan, USA
The Five Chimes
The Matadors
Smokey Robinson & The Miracles
Main article: The Miracles/Members
Original line-upEdit
Current line-upEdit
DiscographyEdit
Main article: The Miracles/Discography
Studio albumsEdit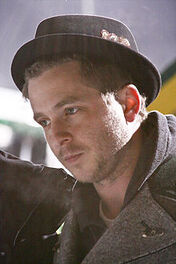 Ryan Tedder is an American pop rock artist, producer and songwriter from Oklahoma.
Main detailsEdit
Full name: Ryan Benjamin Tedder
Birth: 26 June 1979, in Tulsa, Oklahoma, USA
Years active: 1999-present
Also known asEdit
Member ofEdit
OccupationsEdit
Musician
Record producer
Songwriter
InstrumentsEdit
Vocals
Guitar
Piano
Organ

Clarinet
Glcockenspiel
Vibraphone









Ad blocker interference detected!
Wikia is a free-to-use site that makes money from advertising. We have a modified experience for viewers using ad blockers

Wikia is not accessible if you've made further modifications. Remove the custom ad blocker rule(s) and the page will load as expected.