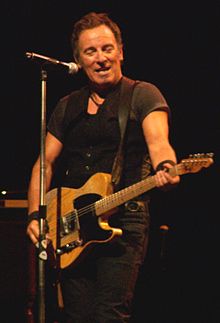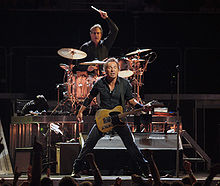 Bruce Springsteen is an American pop artist from New Jersey.
Main info
Edit
Full name: Bruce Frederick Joseph Springsteen
Birth: 23 September 1949, in Long Branch, New Jersey, USA
Years active: 1969-present
Also known as
Edit
Member of
Edit
Discography
Edit
Main article: Bruce Springsteen/Discography
Studio albums
Edit
Occupations
Edit
Instruments
Edit
Bass guitar
Piano
Percussion









Ad blocker interference detected!
Wikia is a free-to-use site that makes money from advertising. We have a modified experience for viewers using ad blockers

Wikia is not accessible if you've made further modifications. Remove the custom ad blocker rule(s) and the page will load as expected.